Christmas Decorating Ideas to Bring the Holiday Spirit to Your Home
Why Should I Decorate My Home For Christmas?
Christmas is a time when families and friends get together to celebrate the holidays. It's a time for giving and receiving gifts, enjoying delicious food, and spending time with the people you love. While some people may choose not to decorate their homes for Christmas, there are many reasons why you should consider doing so.
Decorating your home for Christmas can make the holiday season more festive and enjoyable. It can also create a warm and inviting environment that will make your guests feel welcome. Plus, decorating your home for Christmas is a great way to show your loved ones how much you care about them.
There are many different ways to decorate your home for Christmas. You can put up a Christmas tree, hang ornaments on the walls, put up stockings by the fireplace, or even deck out your front porch with a wreath and lights.
Tips for Interior Christmas Decorations
There are many different ways to decorate for Christmas indoors. One way is to put up a tree and hang ornaments on it. You can also buy a pre-lit tree, which will save you time in having to put lights on the tree.
Windows and doors are often overlooked when it comes to Christmas decorating. But with a little bit of effort, they can be just as festive as the rest of your home. Here are a few tips for decorating your windows and doors for Christmas:
Start by clearing away any clutter or obstructions from the windows and doors. This will give you a clear view of what you can work with.
Next, decide what kind of decorations you want to use. If you're looking for something simple, consider using wreaths or garlands around the door frame or window trim. You can also hang ornaments from the ceiling or attach bows to the door or windows.
Once you have chosen your decorations, Work your way down from the top, hanging each decoration in place. Make sure that everything is evenly spaced out so that it looks symmetrical.
If you want to go all out, consider dressing up the windows and doors with fake snow, Christmas lights, or even Christmas trees!
You can also use lights to decorate your windows and doors. If you do this, be sure to use LED lights, which are safer and more energy-efficient than traditional lights.
You can also read our guide on how to decorate walls.
Ideas for Outside Decoration – Tips & Tricks for Adding Christmas Cheer to Your Garden or Patio
One easy way to decorate your outdoor space is with string lights. Drape them over bushes or trees, or hang them from the eaves of your house. They'll create a warm and cosy atmosphere that will make you feel right at home during the holidays. Another option is to decorate your garden with festive plants and flowers. Poinsettias, holly, mistletoe and Christmas cacti are all perfect for adding some holiday cheer. You can also use evergreens like pine branches and boughs of fir to create a winter wonderland feel.
One other option is to use Christmas ornaments. Hang them from trees, put them in planters, or use them to decorate your fence or gate. Decorate your garden or patio with holiday-themed items such as Santa figurines, reindeer, snowmen, and so on. You can also use fake snow to give your outdoor area a wintry look. Sprinkle it on bushes and trees, or use it to cover the ground. If you have a fireplace or fire pit in your outdoor space, you can use it to create a cosy atmosphere. Just set up a few chairs around the fire pit, put on a warm blanket, and enjoy the glow of the flames while you sip hot chocolate.
What are Important Considerations When Selecting Christmas Decorations?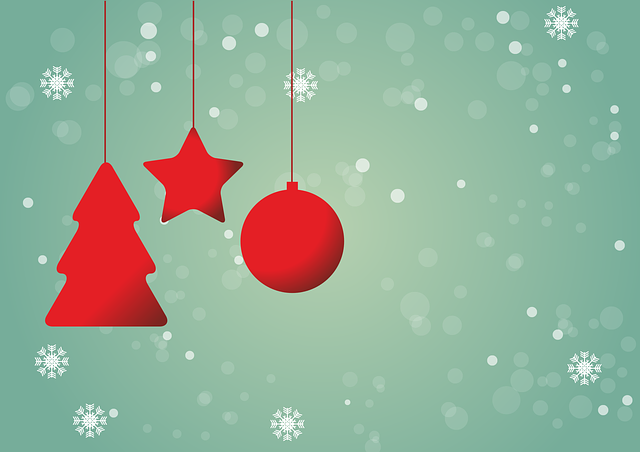 When selecting Christmas decorations, there are a few things you'll want to take into account. The first consideration is the overall theme or style of your home. If you have a modern, minimalist home, then you'll likely want to choose understated Christmas decorations that complement your existing style. If your home has more of a traditional look, then you can go with more ornate decorations.
The second thing to consider is how much space you have to work with. If you're limited on space, then choose smaller ornaments and décor that won't take up too much room. Similarly, if you have a lot of space, go for big and bold Christmas decorations that will really make an impact.
Finally, think about the overall mood you want to create. Do you want your home to be warm and cosy, or festive and bright? The decorations you choose will tell a lot about the tone you want to set.
Top 5 Places to Buy Christmas Decorations
When it comes to Christmas, Australians definitely know how to get into the festive spirit! From decorations to food and drinks, there are plenty of fun ways to get into the Christmas spirit Down Under. If you're looking for some great places to purchase your Christmas decorations this year, check out these top five spots:
Bunnings Warehouse – A nationwide hardware store chain, Bunnings is a great place to find all sorts of Christmas decorations, from tinsel and lights to trees and ornaments. You can also find lots of festive food and drinks here, as well as tools and other hardware supplies for all your Christmas needs.
Kmart – Kmart is always a popular choice when it comes to buying Christmas decorations. They have a wide range of choices, from tinsel and baubles to trees and Santas. Plus, their prices are always affordable.
The Christmas Market – Their selection of products is sure to have something for everyone on your list. They have ornaments, stockings, wrapping paper, bows, and all sorts of other goodies.
Myer – Myer is another great place to buy Christmas decorations in Australia. They have a large range of ornaments and lights, as well as trees and other festive items.
Big W – Big W is a great place to buy affordable Christmas decorations. They always have a wide selection of ornaments, lights, trees and other festive items.